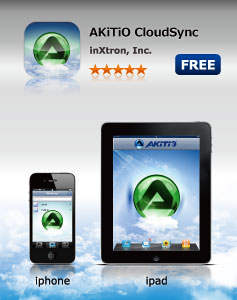 Unlock the full potential of your mobile device! This App allows users of the Cloud LAN Disk series to access the digital content stored on their network drives through an iPhone, iPod Touch, iPad or Android based mobile device. Open the App and gain access to your music, videos and photo libraries.
Files can be uploaded from the mobile device to the network drive or stored directly on the network drive at the time the image or note is captured. Documents and media files that are stored on the network drive can be accessed and viewed on the mobile device.
Having access to the Cloud LAN Disk from a mobile device means that the devices are no longer limited to their internal storage capacity. Cloud LAN Disk turns a 16GB iPhone into a 1TB iPhone. It also means that users can enjoy music, photos and video files on the phone without having to actually store the files on the mobile device.
Features
Remote login works straight out of the box
Upload manager to upload files to the remote network drive
File browser to access files on the remote network drive
Camera function to capture and instantly upload photos
Voice memo to record and instantly upload voice recordings
Applications
Applications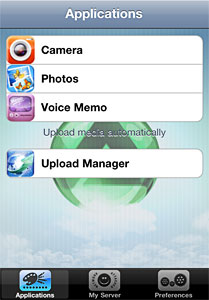 Applications provide extra functionality for your mobile device to easily interact with the remote network drive at your home.
Camera
Take a picture and the photo will be stored on the network drive automatically.
Photos
Access your photo albums and saved photos on your mobile device, select any picture you like to upload, tap on it and it will store the picture on the network drive.
Voice Memo
Record a voice message and the audio file will be stored on the network drive automatically.
Upload Manager
Monitor the upload status of your files.