Network setup utility to help locate the device on the local network.
Supported Products:
BT-LNU2SA
Supported Operating Systems:
Windows XP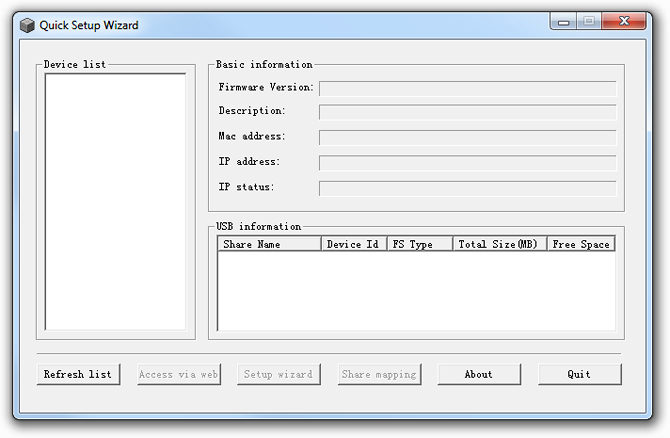 Turn on your M-DM Download Manager and make sure it is connected to the same network as your computer.
Start the NetTool utility by double clicking on the EXE file.
Your M-DM Download Manager will automatically show up in the device list but if not, make sure the NetTool has access to the network. You might have to configure your firewall or even temporarily turn it off.
Click on your device and it will list all the details.
Previously greyed out commands will now be available and you can click Access via web.